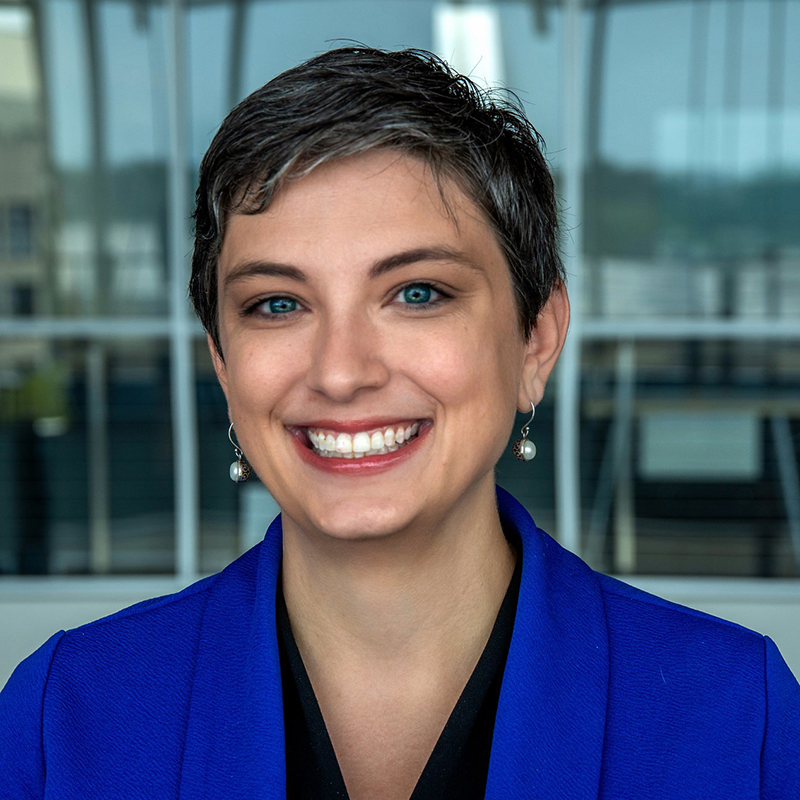 Bridgette Cram
Interim Vice President, Innovative Education and Student Success
---
Phone: 305-348-8435
Email: bcram@fiu.edu
As Interim Vice President for Innovative Education and Student Success at Florida International University, Dr. Cram provides leadership in aligning division goals to the university strategic plan while cultivating partnerships across various units, programs, and external partners. She has over ten years of experience in developing innovative and effective student success initiatives, using data to improve student outcomes. Throughout her career, she has built strategic partnerships with local K-12 school districts and industry partners, with a focus on creating a seamless transition for learners. 
Dr. Cram focuses on developing programs and partnerships designed to ensure learners have the skills they need to be successful. She leads the Office of Career and Talent Development and Office of Micro-Credentials, providing strategic guidance for 21st Century Workforce Initiatives, including the development of industry partnerships and work-learn-earn models to promote career readiness. She also leads FIU's student success initiatives, focusing on ensuring equitable access and success for all FIU students.
Dr. Cram serves as the FIU liaison with several external networks, such as the Association of Public and Land-grant Universities and the Consortium of Urban and Metropolitan Universities. She is the FIU Operational Lead for the Florida Consortium of Metropolitan Research Universities. 
Dr. Cram serves as an Instructor in the Department of Public Policy and Affairs and has presented her research in both national and international forums, as well as published in peer-reviewed journals. She earned her BA in International Affairs and Spanish and her MS in Higher Education from Florida State University. In 2017, she earned her PhD in Public Affairs from FIU.